Check back later for the 2024 speakers
Celebrity Speakers at the 2023 Show: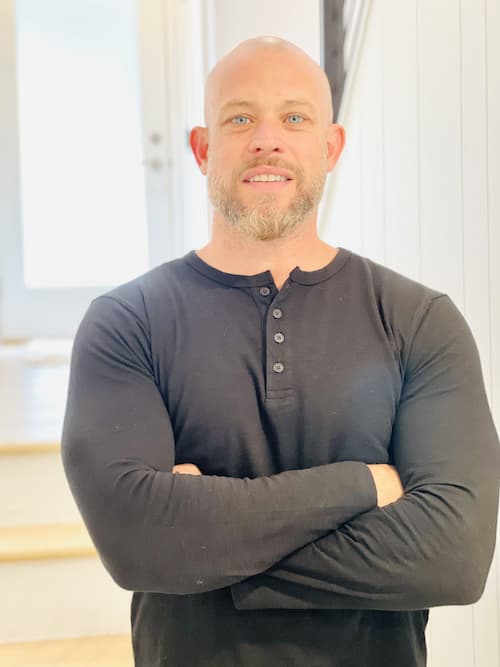 Joe Mazza: HGTV's Home Inspector Joe

Joe Mazza, host of HGTV's Home Inspector Joe, is an expert home inspector with a 20-year construction background and a sixth sense for safety. He runs Exclusive Home Inspection in Westchester, New York, and his job is to ensure his clients don't move into an unsafe home. On HGTV, he works with his design partner to help house hunters achieve their dream home designs while also repairing high priority safety issues. Joe posts videos online giving homeowners advice on what to look for in their own home and sharing tips for them to be their own best home safety advocate. Whether he's sharing how-to info about cleaning gutters, identifying a dangerous crack in the chimney, or properly insulating a home, Joe empowers homeowners with the knowledge to create a safe living environment. He is a motorcycle-riding, beard-combing, hands-on home inspector who's bringing attention to home safety and repairs.
Top 5 things to look into when Renovating your home
1. Look at electrical, plumbing, heating & cooling for any upgrades needed first. If your house requires any rewiring or central heat or air installed, you're looking at some big ticket items for each job, for the average 3 bedroom home. So considering these upgrades on the front end is key to maintaining your overall renovation budget. I would put aside approx 10-15% of your money for any issues that arise during renovation. So if your budget is $100,000 drop it to $85,000 so you have that buffer.
2. Similarly, keep in mind the high-cost repair items. Things like roof repairs and new windows will add a big chunk to your renovation budget (could set you back a few grand - or more). So check for rotting around window frames, or missing shingles.
3. If you decide to hire a contractor for your project, I can't stress enough how important it is to spend the time researching to find the right fit for your project. Ideally, you'd get some referrals first who can vouch for their work. Just don't rush this part of the process. I see it happen all the time and clients sadly end up paying the price. Your contractor must be licensed and insured!
4. Make sure there is no lead-based paint in your home. Lead poisoning is a real concern for kids and adults - but totally preventable. So for the safety of your entire family: remember if the home is built before 1978 it's assumed lead-based paint. There are ways to assure the safety of your family is in place by either abating the lead-based paint or encapsulating it the right way so it doesn't go airborne.
5. Make sure you fill all applicable permits. Again, another simple tip that so many homeowners unfortunately overlook or don't prioritize because it will come back to haunt you.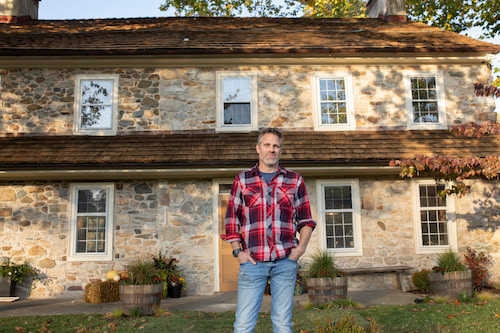 Jeff Devlin is the host of Stone House Revival and Founder of Sycamore & Stone Farm Sycamore & Stone Farm by Jeff Devlin is the new home of SchoolHouse Woodworking, our retail location, an Air BNB, and more! The goal is to provide a sense of community and bring people together to enjoy and appreciate the history that surrounds us. So whether you are coming to shop, build, or stay, Sycamore & Stone Farm has something for everyone.