SCAM ALERT FOR EXHIBITORS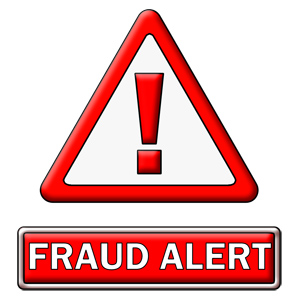 As per our privacy policy, Marketplace Events is a permission-based email sender. We do not share, rent, or sell any email lists.
2024 information will be posted closer to event dates
WELCOME TO THE EXHIBITOR KIT
*Exhibitor Kit information*
The Exhibitor Kit will not be printed or mailed to you. We are reducing our paper trail by sending out our information by email and posting these important items on our website. Follow our step by step instructions below to assure you have a well organized, successful show.


2023 EXHIBITOR MANUAL CLICK HERE
Be sure you have carefully read this prior to the show - includes deadline dates, tips, tricks, and all the rules/regulations of the show. Use your manual as a tool to prepare yourself for a successful show experience. This document is updated as new information becomes available - please check back occasionally.
2024 Show Dates & Hours
Friday, February 23, 2024
11:00 a.m. - 8:00 p.m.

Saturday, February 24, 2024
10:00 a.m. - 8:00 p.m.

Sunday, February 25, 2024
10:00 a.m. - 6:00 p.m.
2024 Move In Schedule
Click HERE for a PDF version to expand/print etc.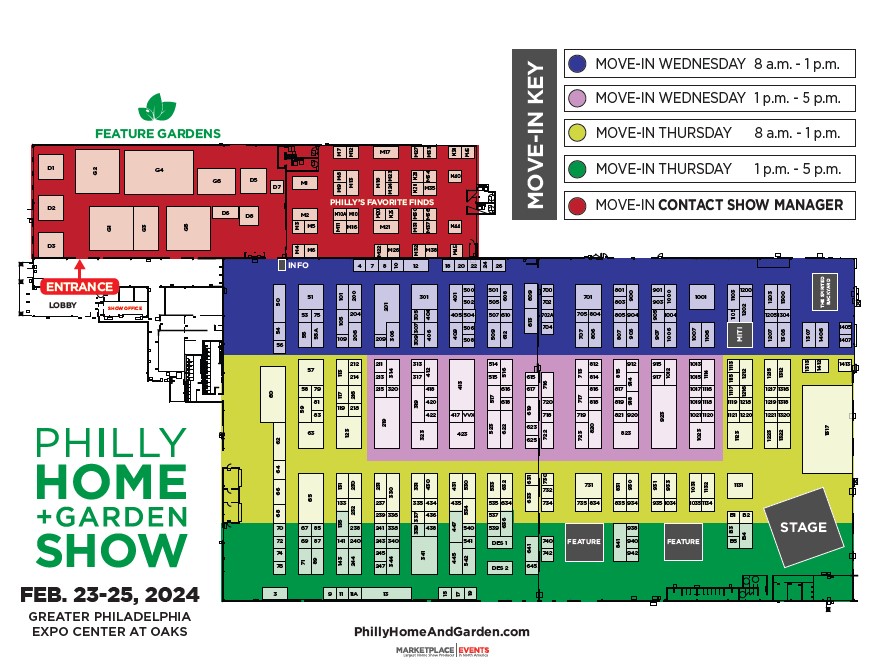 SCAM WARNING
There have been a number of spam emails offering our attendee lists. These are scams and the senders are unauthorized to use the Marketplace Events' name. These scammers are attempting to receive monies from exhibiting companies without providing anything in return. These emails are not approved by Marketplace Events, and Marketplace Events would never ask for bank information or other sensitive information over email.
CLICK HERE for more information.
EXHIBITOR RULES AND REGULATIONS
EXHIBITOR MUST DO's FORM

In an effort to continue to improve the exhibit quality of all Marketplace Events shows, we request that all exhibitors participating in the Philly Home + Garden Show do the following:

- All exhibit booths must have some type of flooring. 100% of the exhibit booth floor must be covered. Duct tape is not allowed in securing the carpet to the floor. Double sided tape must be used.

- All tables must be professionally skirted. Skirting must be provided for all exposed areas of the table. Skirting must go from the edge of the table to the floor. All skirting must be pressed and neat. Tablecloths (plastic or fabric), pieces of fabric and bed sheets are not permitted.

- All signs must be professionally prepared. No handwritten signs are allowed.

- All exhibit booth walls are to be completely finished. No wires, frames, wood, etc…should be exposed for the public or for your neighbors to see.

- All areas of the exhibit space agreement must be completed. Please pay special attention to the product listing.

- All pop up tents can not be installed or allowed into the show.
GREATER PHILADELPHIA EXPO CENTER EXHIBITOR ORDER SERVICES
In general, the following services are available to exhibitors at the Greater Philadelphia Expo Center in Oaks. Some services will have additional fees. Some services include the following:
| | |
| --- | --- |
| Multi-plug grounded power outlets, dropped from ceiling | Security services |
| Wireless internet access | Catering services |
| Load-in/load-out assistance | Expo Food Court access |
| Booth design services | |
To create an account and order from Expo Center Exhibitor Services CLICK HERE
For discounted pricing; Coming soon!
GENERAL EXPOSITION ORDER SERVICES
General Exposition Services (GES) offers a wide range of services and rental equipment to help make your display a success. With features including online exhibitor service kits, installation and dismantle labor, custom graphics and a dedicated customer service team, we will help make your show a success. General Exposition Services will assist exhibitors with

Furniture & Accessories
Carpet Rental Options
Carpet Prices
Signage
HardWall Displays
Booth Cleaning Services
Installation/Dismantle Labor
Freight Services
More services available - visit their service kit below
GES Online Password: OAKSHOME24
2024 Preorder discount ends: TBD

General Exposition Services
205 Windsor Road
Limerick Business Center
Pottstown, PA 19464
PH: 610.495.8866
FX: 610.495.8870
Ordering WiFi
Once onsite at the Expo Center, you can order WiFi
Click HERE for instructions and links
Would you like an opportunity to speak on our stage?
Click HERE to complete the Stage Presentation Form to let us know what you'd like to present and what kinds of A/V equipment would be needed.
INSURANCE
Our shows have all been set up so exhibitors can apply using this link:
A few things to be aware of:
Exhibitors will have to pick the show from a drop-down list that includes shows other than just those run by MPE.
Marketplace Events is not selling this insurance and does not profit from it in any way. This is simply a resource for those exhibitors who don't already have the required insurance coverage per their contracts. They do not have to purchase this.
The insurance clause is #5 on the Terms and Conditions page of all booth space contracts. For easy reference, exhibitors are required to have:
Comprehensive General Liability and All Risk Property Insurance
Coverage must be from the start of move-in to the end of move-out
Coverage of at least $1,000,000 for each separate occurrence
Name Marketplace Events LLC and the venue as additional insured
Provide a copy of the certificate of insurance to MPE
Contact Kendra Reilly Monahan, Buttine Underwriters Purchasing Group, LLC
kar@buttine.com 212-867-3642
MPE Exhibit/Product Acceptability Standards For 2024 (USA)

As we enter a highly volatile political environment in advance of the 2024 General Election, Marketplace Events (MPE) wants to make clear its position on what content will not be permitted on its exhibit floors in all its US consumer home and holiday shows effective January 1, 2024. MPE shows are welcoming environments built solely to encourage face-to-face commerce. Creating respectful, safe marketplaces where our attendees and exhibitors can come together to learn, shop, compare pricing and do business together is our highest priority.

MPE's acceptability standards do not permit political candidates, parties or other groups promoting issues or ballot initiatives to participate as exhibitors. In addition, the display or sale of any products or services that are political/partisan in nature or that can be interpreted to promote, incite, or glorify hatred, violence, racial, sexual, or religious intolerance are prohibited. MPE's judgment in applying these standards will be final.

MPE maintains these policies to ensure a welcoming environment for all attendees and exhibitors.
ENHANCE YOUR COMPANY'S ONLINE EXHIBITOR LISTING
Your basic listing will be uploaded to the website when you book your booth. Within 24 hours you will receive an automated email to enhance your listing. This link can be used multiple times and you can make updates and changes to your listing until ONE day after the show commences. If you have any questions regarding the online exhibitor listing or do not receive the link, please email our digital support rep, Jen Kropf at jenk@mpeshows.com.
Need help with your listing? Read the FAQs.
Learn more about the benefits of creating your enhanced listing.
Go from basic to ENHANCED!
SOCIAL MEDIA
#LetsGetSocial
Share your show pics or your home reno projects with us.
Hashtags: #PhillyHomeShow #PhillyHomeGardenShow

In efforts to protect potential joint customers from fraudulent events and scammers, we request that you do not create your own Facebook Event. This helps us manage ticket sales for the event, and ensures that our team are available to support both exhibitors and potential attendees with any questions, comments, or concerns that they have. Please feel free to reach out to your show manager or show marketing manager with your companies' Facebook page and we can add you as a co-host to the official event.
Click Here for the Social Media Marketing Kit
Show Hotel
The Philadelphia Home & Garden Show has a special rate at the Hilton Garden Inn Valley Forge/Oaks.

Click for more hotel information
CONGRATULATIONS!
You made it to the end! We hope that you read the exhibitor kit carefully so that you will have the needed information to prepare for a successful show.

If you have any questions, do not hesitate to contact Maddie Rice, Show Coordinator, at MaddieR@mpeshows.com or 440.591.6966