INTERESTED IN LEARNING MORE ABOUT SOLAR POWER? COME SEE THE LARGEST SOLAR ROOFTOP ARRAY IN A PENNSYLVANIA CONVENTION VENUE!
Feb 15, 2023, 14:00 PM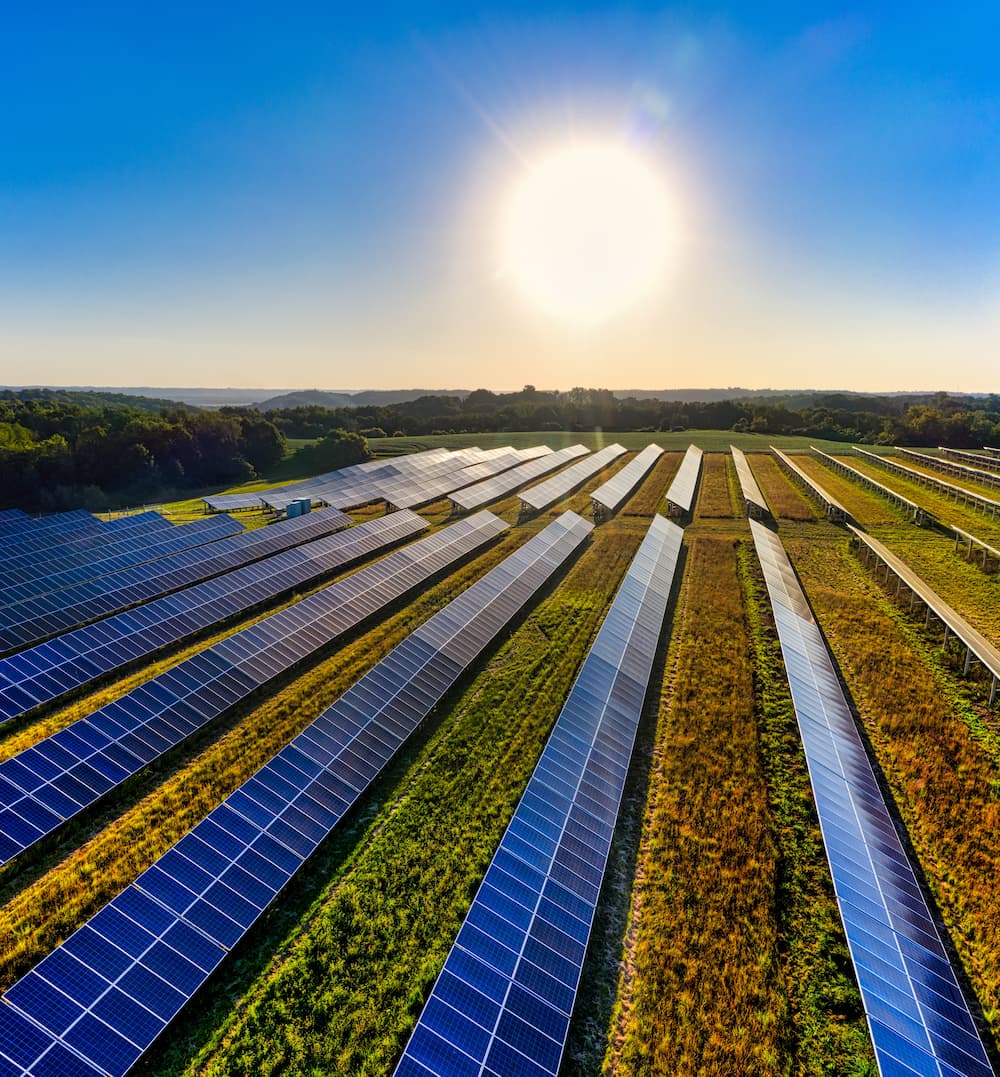 Solar power is energy from the sun that is converted into thermal or electrical energy. It's a renewable energy source, meaning you don't ever use it up. According to IBIS World, the market size of the Solar Power industry in the United States has grown 20.7% per year on average between 2018 and 2023.
The Greater Philadelphia Expo Center and Fairgrounds has installed the largest solar rooftop array in a Pennsylvania convention venue and the executives are holding a press conference to discuss the project to help the county grow by the year 2050 on February 24th. This project ranks 2nd in Montgomery County for DC's current capacity and #12 overall in the state at over 1.2MW (megawatts.)The panels are projected to generate enough energy to power the 140-plus events held annually at the venue with any surplus returning back into the grid to power local businesses and homes.
This project will focus on broad issues that affect everyone's quality of life, including land use, traffic and transit, open space, parks, and trails. It will also pay attention to housing, water resources, and the economy as a whole. Working with Travel with Purpose by Hilton and Marriott International Serve360, Montco surveyed travelers to see if there was a preference for supporting eco-friendly companies. According to these surveys, over 50% of travelers stated that environmental & sustainable considerations are essential when planning travel, and another 71% plan to travel "greener" and make more environmentally conscious decisions. This motivated Montgomery County to make the move on this project.
Our 2023 Philadelphia Home + Garden Show will be one of the first events held at the updated Expo Center. We are excited to host this year's show in a building that promotes sustainability and cares about the community. As the tourism board, we will strive to educate our visitors and event planners about these Montgomery County initiatives.
If you'd like to consider solar energy for your home, you can meet face-to-face with these solar specialists at the 2023 Home + Garden Show:
Venture Solar: Venture Solar is a solar company that makes going solar easy. Go in for a quick consultation with a solar expert and the work is done for the customer. They do all their work in-house and are committed to delivering the best product in the market with the best services possible, to make sure every customer has the best experience possible.
Tint World-Philadelphia: Established in 1982, people have trusted Tint World to improve their vehicles, boats, home, and business for more than 35 years. Tint World offers a variety of top-quality window films and protective nano ceramic coatings to make your home more energy efficient, eco-friendly, comfortable, and safe. This company has become America's favorite place for automotive and marine styling, along with residential and commercial window film services.
Apollo Energy Company: Apollo Energy aims to provide the highest quality renewable energy products for homes and businesses throughout the United States by combining unparalleled service, exceptional craftsmanship, and first-rate customer service. Visit their station at the show and become a customer to receive payments on your electric bills until your solar system is turned on.
Pinnacle Exteriors: Pinnacle Exteriors is a roofing company that offers solar panels, making their company a one-stop source for remodeling. They have locations in Pennsylvania, New Jersey, and Delaware. They pride themselves on providing quality products and service, with some of the best warranties around. See them at the show and receive a free roof replacement with the purchase of solar panels with no interest and no payments for one full year from the installation date.
Geoscape Solar: Geoscape Solar provides comprehensive solar energy consultation, engineering, and installation services for commercial, non-profit, and residential property owners. Their vision is to live in a world where renewable energy and storage systems replace fossil fuels. At the show, they will provide complimentary property analysis for solar energy and other ways to improve energy efficiency.
NRG Energy: NRG is a solar energy and natural gas company that offers rewards for their customers such as cash back, travel rewards, or charitable contributions.
Orbit Energy: Orbit helps customers to save instantly when signing on. Orbit offers a 25-year bumper-to-bumper warranty and a 25-year production guarantee. Feel free to ask about roofing, healthy whole-home water solutions, and landscape design.
Now more than ever, We are working together as a community to promote local partnership especially those with environmentally responsible initiatives, like we will on February 24-26 at the 2023 Home + Garden Show! The Home + Garden show is hosting the perfect opportunity to explore your solar options. Take advantage of special offers provided only at the Home + Garden Show. Come meet with experts from some of the top solar companies in the area, and learn the benefits of renewable energy, and how you can make the switch to solar power. Learn more about each individual solar vendor HERE.