CALLING ALL LOVERS: PHILLY LOCAL AND MAGNOLIA NETWORK'S TV HOST OPENS CHARMING AIRBNB IN CHESTER SPRING, PA
Feb 14, 2023, 20:46 PM
Airbnbs are perfect for a romantic Valentine's getaway as well as for your next family vacation. Step back in time with Jeff Devlin and his fiancé Janelle, and take a look around at their one-of-a-kind Airbnb, right in the heart of Pennsylvania. The couple transformed a historic 1800s house into a beautiful retreat where people can enjoy an enchanting stay in Chester Springs, PA. So now you can enjoy the beauty of an old home at an affordable cost!

Sycamore & Stone Airbnb is perfect for a relaxing stay with your friends and family as it comfortably sleeps 10 people in 4 cozy bedrooms.

Jeff Devlin is a contractor, carpenter, the television host of DIY Network's Stone House Revival (Wednesdays at 9p/8c), and most importantly, a Bucks County native! Jeff was highlighted in the new "In With The Old" series on Magnolia Network, which is streamed on HBO Max and Discovery Plus. All of his work on the Sycamore & Stone Farm Airbnb was featured in the episode that aired on Feb 8th.

The History of Sycamore & Stone Farm

Sycamore & Stone Farm, once known as Drovers' Inn & The Rising Sun Tavern, was built around 1810 by William Waggonseller. There is documentation that Waggonseller purchased the 113 acres of land for 600 pounds and part of that acreage included the tavern. It is said that Waggonseller constructed the tavern in two phases- the first phase taking place around 1810 and the second phase around 1820. His hope for the tavern was that he would profit from its ideal location. Sitting on Pennsylvania's State Highway 401, which was once considered the Conestoga Turnpike, is thought to have been a part of an Indian path or roads used by both native Americans and the frontiersmen who traded with them.


This highly traveled road served as a means to transport goods to and from Philadelphia. Therefore, travelers would need to stop to rest themselves and their horses. At the time, the tavern served drovers, whose purpose was to drive cattle from rural areas to the city for sale and slaughter. In addition, the tavern provided hard liquor, and a meal to accommodate the early travelers and most importantly, provide livestock pens close to the building. Waggonseller was thought to have had a successful business during this time.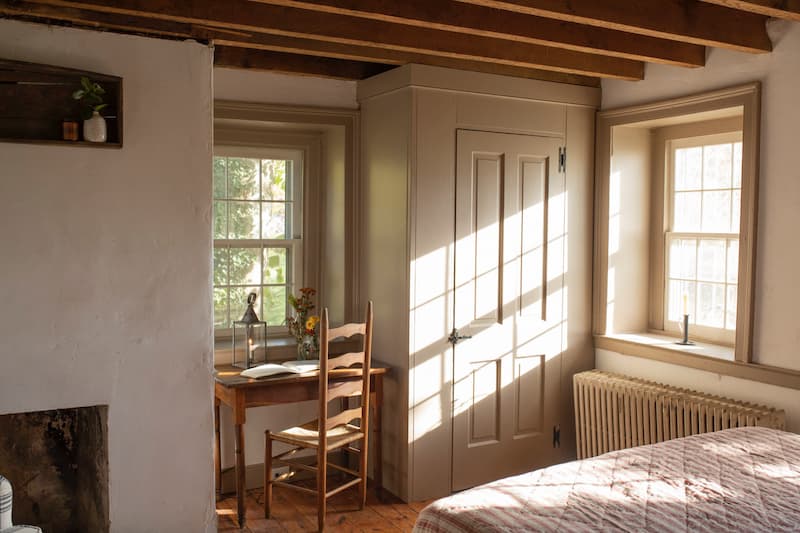 Since it ceased to function as a tavern, it has served primarily as a residential property for people who love historic and charming homes to enjoy. The original structure of the tavern still exists with an addition, built in 1820, to mirror one side of the building. One side was used as a private residence for the Waggonsellers and the other side was used for the tavern, both available for you to enjoy now.

Staying in your favorite restored home for a weekend is now possible because of Jeff Devlin. Sycamore & Stone Farm is the perfect combination of history and comfort. This combination Makes for a relaxing and enjoyable weekend with scenic views not only in the area surrounding the Airbnb but in the home as well.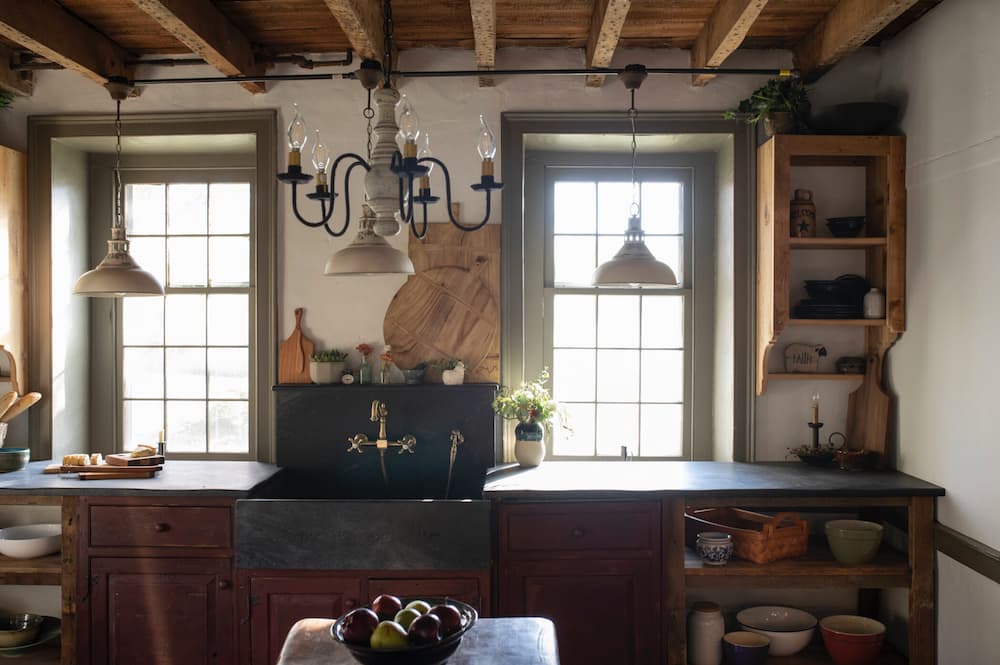 More about the interior design of the tavern; a typical Georgian plan with four rooms and a central hallway. It is thought that the front room of the cellar was used as the original kitchen and the cooking hearth is still visible with its original hardware. Home and history buffs will appreciate that much of the remaining house shows the hard work that was put into building the structure; mortised and pegged trusses and original wide tongue and groove floorboards. The original features allow for the comforting, historic at-home feel for a perfect visit.


As a historical craftsman, Jeff Devlin is working to restore the tavern to its original glory, while offering people an opportunity to transport back in time to the 1800s, when the house was built. With history enriching the walls, a guest staying here will be able to experience the authenticity and comfort of an 1800s-style home. This way you can enjoy the historic luxury without all the maintenance.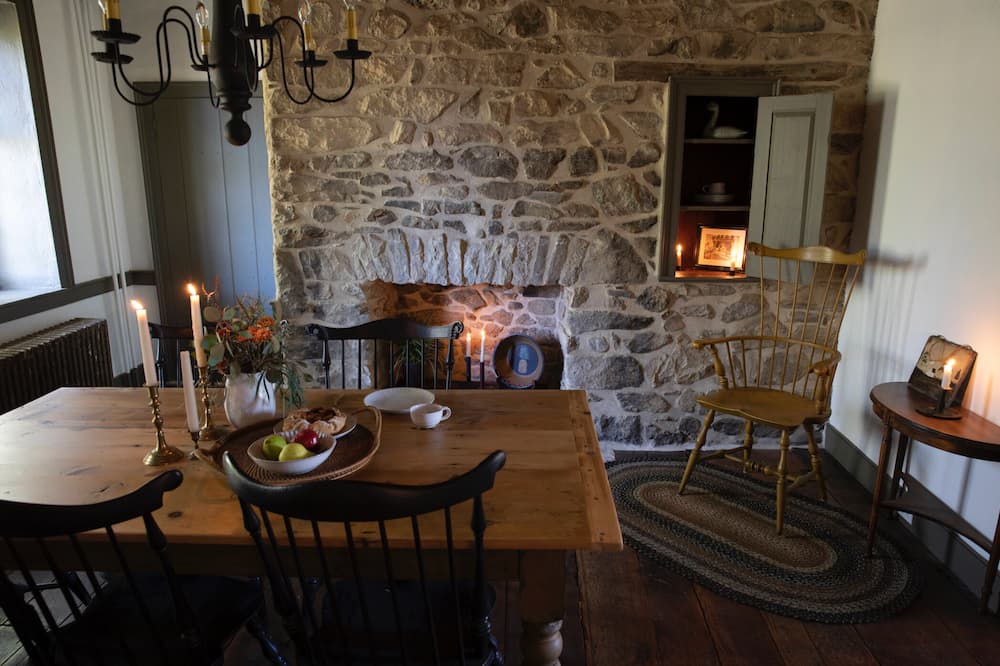 This year, Jeff Devlin is one of the celebrity guests at the 2023 Home + Garden Show. Jeff will be in attendance to share his passion for designing, creating, and building with attendees. Devlin will also have a 'pop up' shop filled with local handcrafted items and woodworking that is for sale along with a section dedicated to his Airbnb at Sycamore & Stone Farm.


Book your stay at Sycamore and Stone Farm by visiting his website or follow him on Instagram at @jeffdevlinofficial to keep updated on his latest project.